My favorite Christmas present this year (given to me by my darling husband) was this necklace from one of my favorite boutiques,
FunkyVintageLovely.com
:
Which is a tiny version of this poster: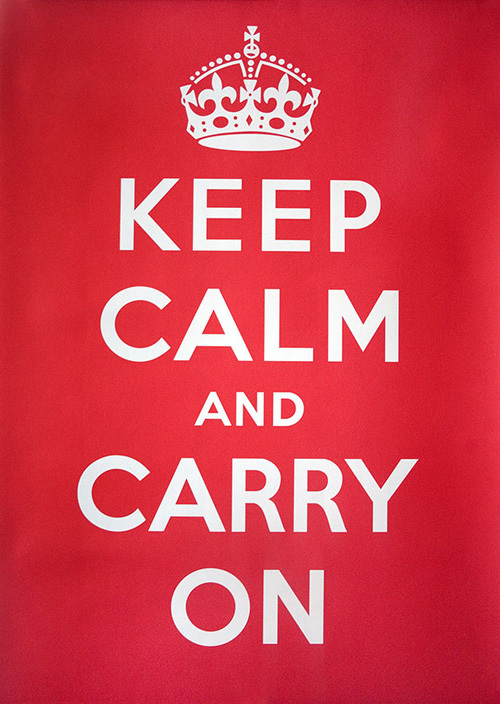 The poster was issued in 1939 by the British government to boost morale at the start of World War II in case the country was invaded. There were a couple others issued, too: "Freedom Is In Peril. Defend It With All Your Might," and "Your Courage, Your Cheerfulness, Your Resolution Will Bring Us Victory." But there's just something about "Keep Calm and Carry On" that strikes a different chord.
Just in case bombs start dropping all around you, keep calm and carry on.
When your world starts falling apart, keep calm and carry on.
When all hope is gone, keep calm and carry on.
Cast your cares on the LORD and he will sustain you; he will never let the righteous be shaken.

- Psalm 55:22
Keep calm and carry on.